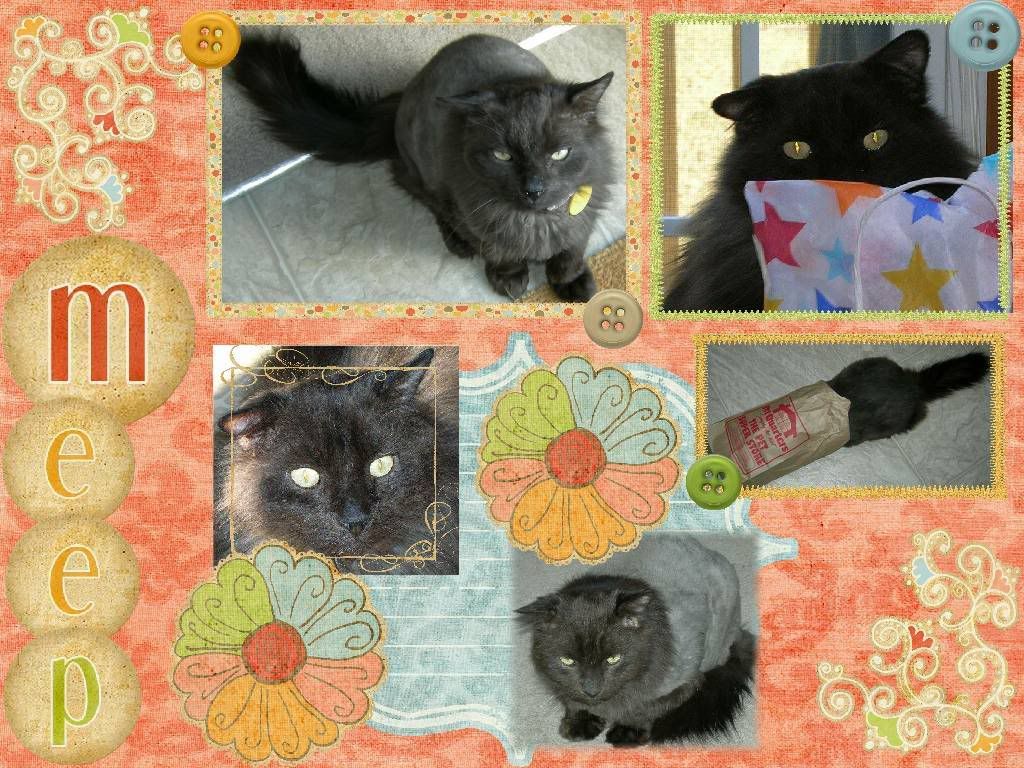 Click on image to bigify it. Image Info.
Meep is/was
Buzzerbee
's brother and he carries on the tradition of blogging along with Twizz, a Siamese, and Bear, another long haired House Panther at
Buzzerbee's Blog
.
Meep and his brothers are rescue kitties and all are FIV+. They live in New Hampshire.
Meep has a heart condition, but it apparently can be treated with medication. He was previously featured on House Panthers on February 27, 2008.
Sunday's Events at Cat Blogosphere
Easy Like Sunday Morning
Strolling Sunday
Spotty Sunday
Suddenly Sunday
Weekend Catblogging!

Find Weekend Cat Blogging #148 (Apr. 5-6) is being held by Bad Kitty Cats (Who did not yet get last weekend's Festival of Chaos posted)!

Bad Kitty Cats Festival of Chaos #39 (04-06-2008) with Ms. Mog & Kitty Cats at Mind of Mog.
Optional Theme - Naptime
(submit your post here)
The Carnival of the Cats #212 (4/06/08) is being hosted by Amar and Luna of CatSynth
(submit your post here)
Did you know?
Cat have only about 473 taste buds compared to the more than 9,000 taste buds people possess. (We can't for example taste "sweet" at all.)
Cats use the barbs on the back of their tongues to scoop up water when drinking.
The normal body temperature of an adult cat is 102 degrees Fahrenheit.
The oil in catnip leaves contains a chemical called nepetalactone. It is this chemical that causes a reaction in us when sniffed.
Eating non-edible materials is called pica, a condition that affects 2.5 percent of domestic cats. (And I think about 100% of domestic dogs, who are obviously descended from goats.)
An adult cat has 30 permanent teeth, including 12 incisors, 10 premolars, 4 canines and 4 molars.
Want to join House Panthers? Our membership is open to members of the black, grey (Russian Blue) and dark brown (Bombay) clans. Ask Not the Mama to e-mail you an invitation!
Don't Forget! Monday is Midnight Monday here at House Panthers! Show off your beautiful black coat!
Tuesday is Black Tabby Tuesday for all you black tabbies out there, Wednesday is Blue Wednesday for our Russian Blue members,Thursday is Grrday, and Friday is Formerly Feral or Foster Friday.
Find a new friend at Petfinder.com, the temporary home of 245,845 adoptable pets from 11,827 adoption groups. Over 9,000 house panthers are available around the country!