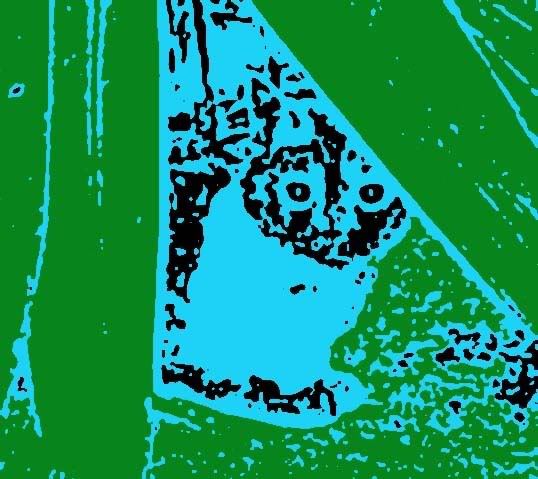 I love the name Madness, but more importantly, she is very close to being my twin. The stamped effect was used on this photo and then areas were recolored using the magic wand and paint bucket features. It gives it a sort of primitive artwork quality. You can find Madness on Random Drift.
Thursday's Events at Cat Blogosphere
Thursday Thirteen, da big meme, aka TT or T13
Thankful Thursday
Thoughtful Thursday
Grrday
Did you know?
Humans can help with your oral care by using products that have been proven to keep gums and teeth healthy.
Holistic Veterinarians can help prevent problems, like those that might affect your teeth and gums, before they start. They can recommend the best dental care products to use for your particular needs.
To find a holistic veterinarian in your area, go to the
American Holistic Veterianry Medicine Association's
website and click on "Find a Holistic Vet."
The health of your mouth directly affects your ability to eat, groom and properly care for yourself.
By keeping your teeth healthy, you can extend your life and live free of oral pain!
February is National Pet Dental Health Month. You can find out more at
Greenies.com
.
Cat Fancy Magazine
also running lots of info on
Cat tooth care
in their February issue.
Want to join House Panthers? Ask Not the Mama to e-mail you an invitation!
Don't Forget! Monday is Midnight Monday here at House Panthers! Show off your beautiful black coat!
Find a new friend at Petfinder.com, the temporary home of 245,845 adoptable pets from 11,827 adoption groups. Over 9,000 house panthers are available around the country!