Bean has been on a roll this week about my being "Toxic Kitty". This is because she try out Tidy Cats Lightweight cat litter. It very dusty and tracks all over the house because it gets in my furs and sticks to my feets. So she keep singing to me...
The toxicity of our Kitty, of our kitty...

What! How do you control the smell?
How do you stop the odor, the odor
Somewhere, between the litter box and the street,
Somewhere, between the litter box and the street,
The odor, the odor, the ooooo-dor...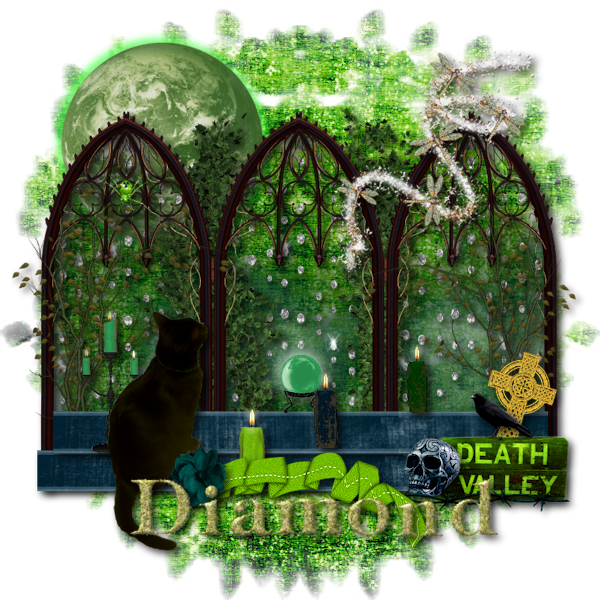 I do not find this very amusing. Besides, it her fault she make poor purchasing decision. I just stuck until we run out and she go get new litter, that I like.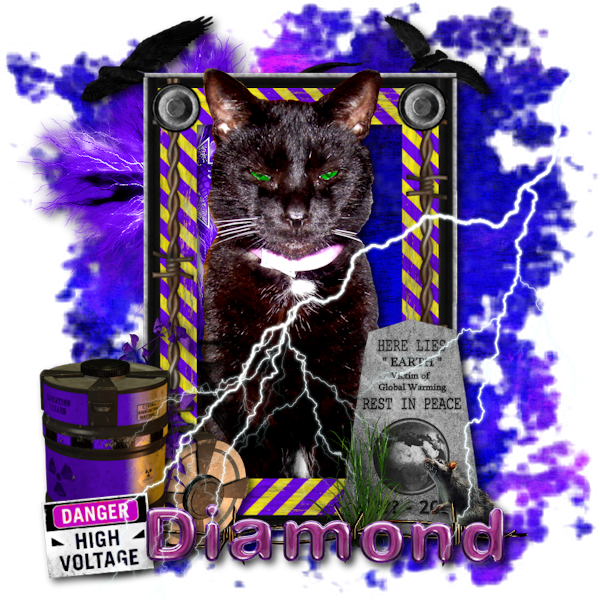 Meanwhile, I think Tabby bro-fur more into the Toxic Rock thing than I am, but I do like colors in this one.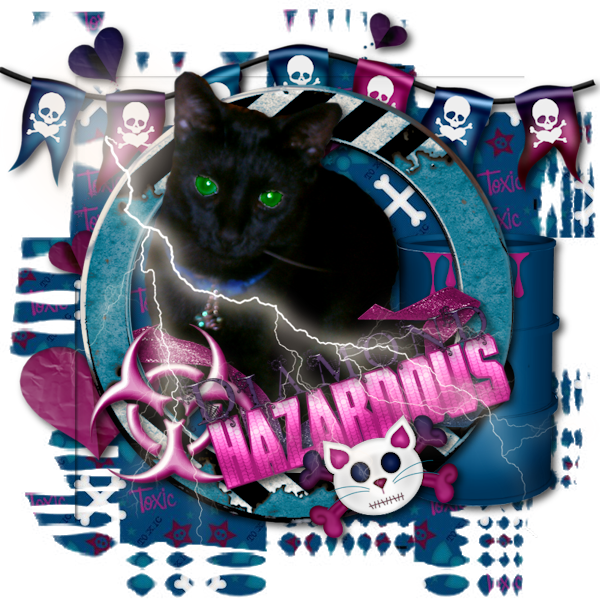 Obviously, she retouch the eyes in the two pictures. I have green eyes, but not THAT green!
Tabby bro-fur has matching tags on his page, so be sure to stop by
Tabbylicious
to see them!
Also be sure to visit the rest of the pets participating in this Caturday Art blog hop, which is hosted by Athena Cat Goddess.