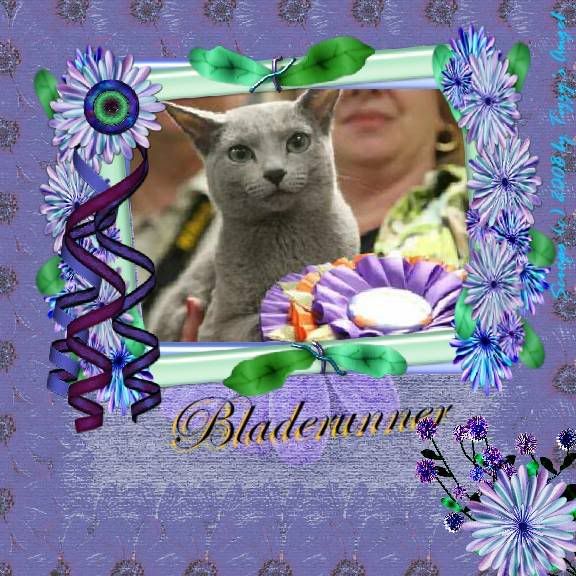 Bladerunner, a 1 1/2-year-old Russian Blue from Greensboro, NC, became the first of his breed ever to be named America's top cat when he captured the CFA Iams Cat Championship at Madison Square Garden Sunday Night.
Runner's shimmering gray coat, deep green eyes and adorable silver tips won over judges.
"The color was phenomenal, the eyes and the coat both beautiful. The best Russian blue I've ever seen," judge Darrell Newkirk raved just after awarding the Best of the Best title to Runner.
"He was a joy to handle."
"It's the most exciting thing that's ever happened to us," Teresa Keiger and her husband, Rob Miller, Blade's caretakers, were quoted as saying the New York Post.
The blue boy won 400 pounds of Iams cat food and was booked for Monday morning's "Live with Regis and Kelly."
House Panthers salutes Bladerunner -
the Bluest of the Blue!