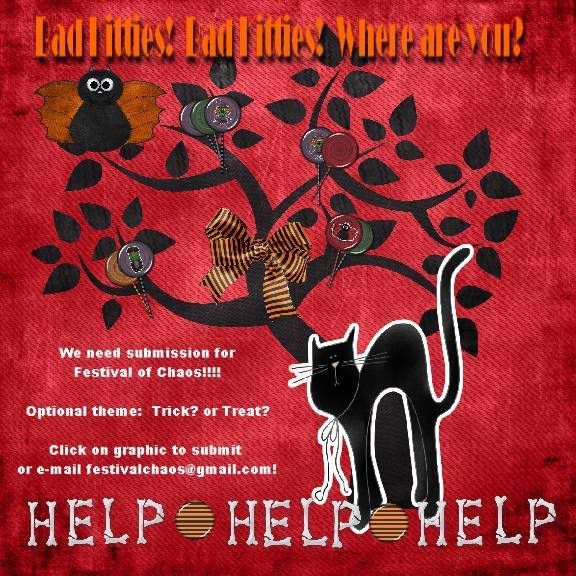 Please come thru, I need HALP from you!
I only have FOUR submission, Festival of Chaos! Please HALP!
Click on the graphic above to submit, or e-mail
festivalchaos-at-gmail-dot-com
.
Let us know that Tricks you are up to. If you are a good kitty, deserving of treats, let us know that too!