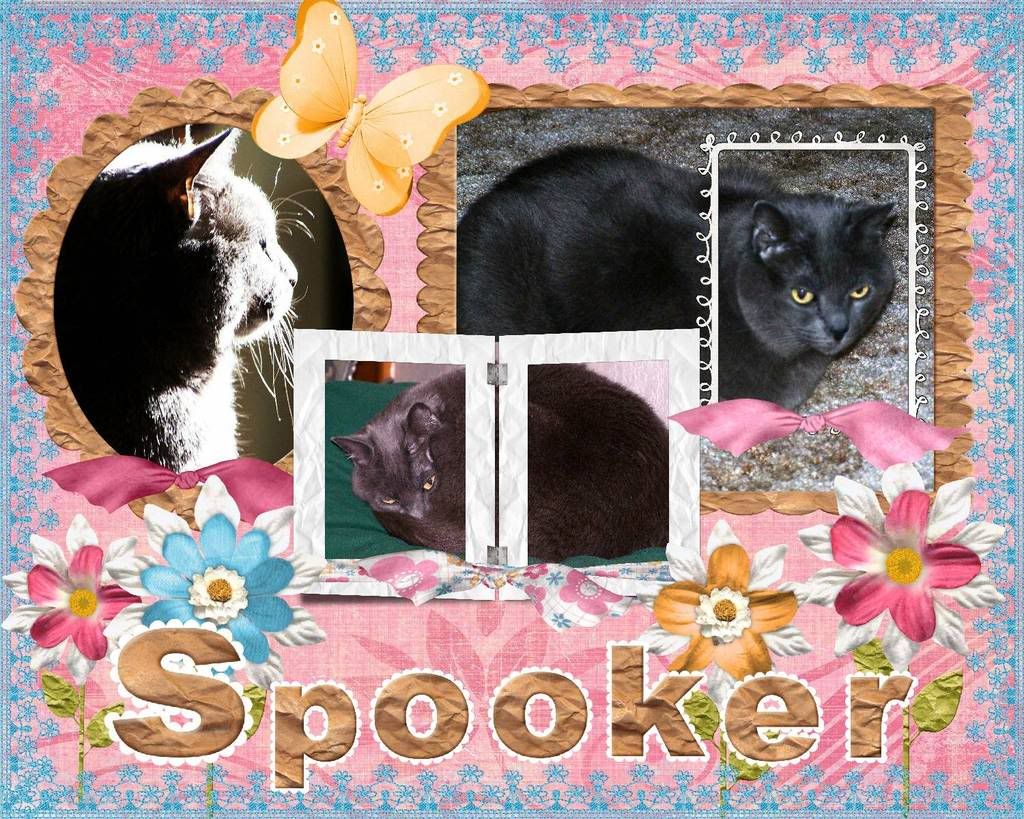 Click the image to bigify it. Image Info.
Not the Mama says that
Auntie Spooker
loves to lie in the sun, and calls her his heat seeking missile. So I gave her a bit of time of a sunny spring garden to enjoy.
You can of course find Spooker at
Purrchance to Dream
.
Wednesday's Events at Cat Blogosphere
White Wednesday for all Whitesters!
Whisker Wednesday … show off your whiskers.
Wordless Wednesday or Wordy Wednesday, you decide.
Wednesday is Gingersday too for all Gorgeous Gingers.
Way back Wednesday, for those who have come before.
Weird Wednesday for all sorts of strangeness.
Wondering Wednesday, to ask, or answer questions.
Here at House Panthers, it's Blue Wednesday for all our Russian Blue Members!
Need a Knock Knock Joke?
Knock Knock Jokes
has the biggest collection of Knock Knock jokes on the internet!


Orange Boy is fighting hard against the Rattlesnake venom.

Please keep purring and purraying for him and his worried Mommy.




Storm has begun her second battle against cancer.



Come on, Furry Fighter, you can do it again

!

Purrs and Purrayers for her, her family and Ben Vet.

We've gots lots of purring an purraying to do today, both for Orange Boy an fur Storm.

Don't furget you can go lite a candle at tha Pet Purrs an Purrayers bloggie.
Want to join House Panthers? Our membership is open to members of the black, grey (Russian Blue) and dark brown (Bombay) clans. Ask Not the Mama to e-mail you an invitation!
Find a new friend at Petfinder.com, the temporary home of 245,845 adoptable pets from 11,827 adoption groups. Over 9,000 house panthers are available around the country!