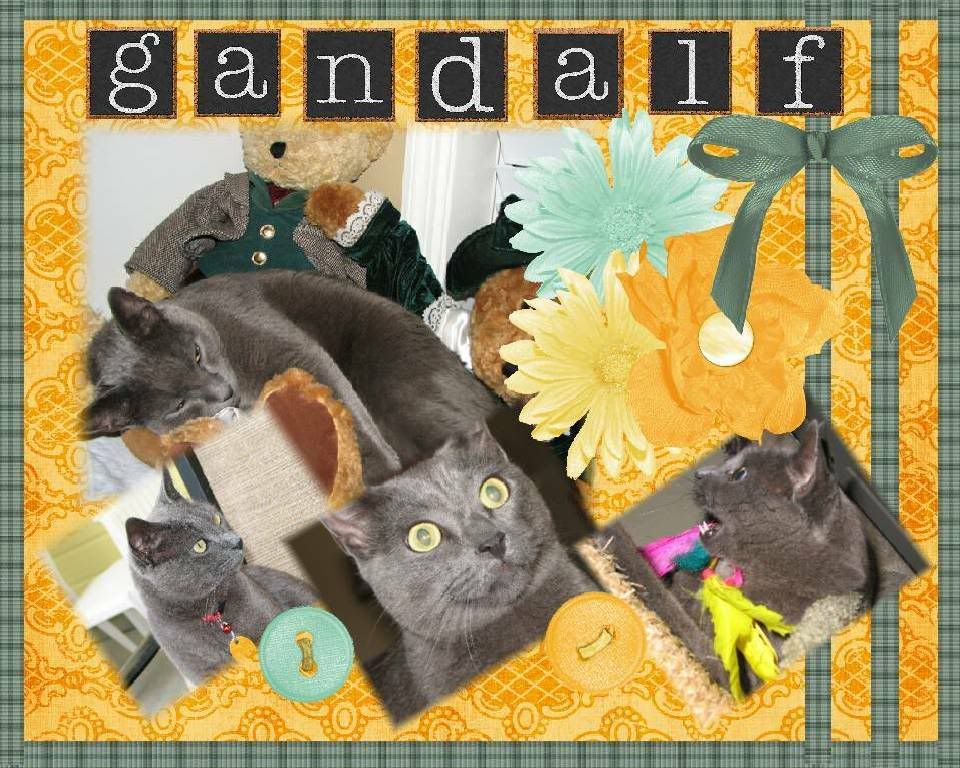 Click the image to bigify it. Image Info.
We briefly met Gandalf when we met
Grayson
, as the two came home together. He was the little kitten that Grayson's Mom had come to adopt.
Gandalf was one of four kittens. The see two of his litter mates, Sarah and BooBoo quite often and they occasionally show up on the boys' blog at
It's all about Meow
.
As a tiny gray kitten, he was named Gandalf because he was very wise and he reminded her of Gandalf, the wise gray wizard in the Lord of the Rings.
Wednesday's Events at Cat Blogosphere
White Wednesday for all Whitesters!
Whisker Wednesday … show off your whiskers.
Wordless Wednesday or Wordy Wednesday, you decide.
Wednesday is Gingersday too for all Gorgeous Gingers.
Way back Wednesday, for those who have come before.
Weird Wednesday for all sorts of strangeness.
Wondering Wednesday, to ask, or answer questions.
Here at House Panthers, it's Blue Wednesday for all our Russian Blue Members!
Want to join House Panthers? Our membership is open to members of the black, grey (Russian Blue) and dark brown (Bombay) clans. Ask Not the Mama to e-mail you an invitation!
Find a new friend at Petfinder.com, the temporary home of 245,845 adoptable pets from 11,827 adoption groups. Over 9,000 house panthers are available around the country!