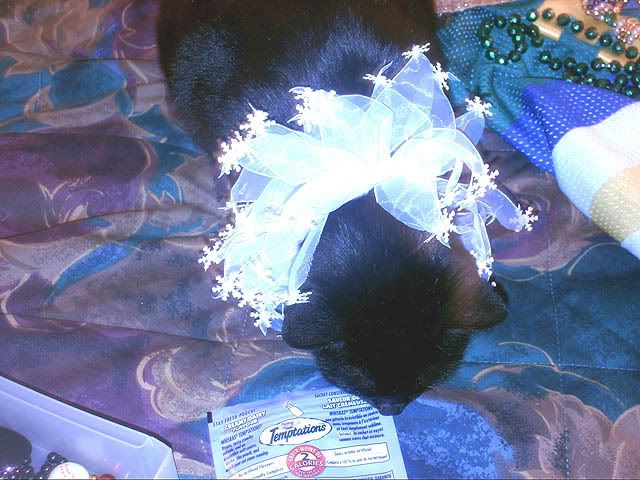 During Mardi Gras, when the parade goes buy all the humans scream "Beads! Beads lady! Beads!" and sometimes the people on the floats will throw them beads. As a cat, I do not have a whole lot of use for beads althought they can be fun to play with.

Instead I meow "Treats! Treats lady! Treats!"

Sometimes it even works!