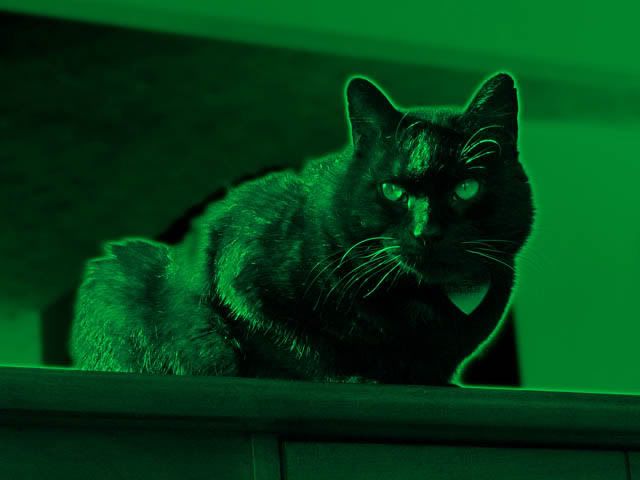 Under the Neon Glow, Mr. Hendrix's other half, Bendrix, the mean greenie, shows up!
Tuesday's Events at Cat Blogosphere
Tattle Tail Tuesday or other kind of tails, or tales as well
Tabby Tuesday for all Attack Tabbies (or other sorts of tabbies)
Tuxie Toosday for all Tuxedo Cats at the Tuxedo Gang Hideout
Tummy Tuesday for showing off all those kitty tummies
Toesies Tummy for showing those claws…errrr… toes
and Cats on Tuesday
Did you know?
You can drink your way to a healthier mouth?
It's true! Flavorless dental water additives also contain beneficial enzymes that help reduce the level of odor-causing microbes and deter plaque formation. Dental rinses that are squirted directly on the teeth are also available.
Mark & Chappell make not only feline dental paste, but also dental drinks for your and your favorite woofie.
February is National Pet Dental Health Month. You can find out more at
Greenies.com
.
Cat Fancy Magazine
also running lots of info on
Cat tooth care
in their February issue.
Want to join House Panthers? Ask Not the Mama to e-mail you an invitation!
Find a new friend at Petfinder.com, the temporary home of 245,845 adoptable pets from 11,827 adoption groups. Over 9,000 house panthers are available around the country!