It all started out with the Sonny and Cher pawty....well, Sunny and Share. Same thing. I want to go alone, but oh no, take kid brofur with you, he will enjoy. And of course he insist upon singing "I got you babe" about sixty times. Finally I go all George Foreman on him. Most annoying.
Peace they say! What peace with annoying kid brofur around?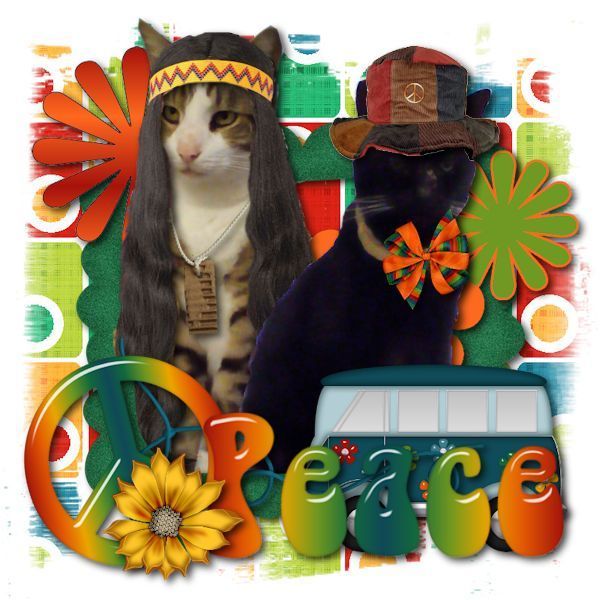 It different with human. Me and my human, we got a groovy kind of love. And temptations. Mostly temptations. But I rather be with the human than with my own kind. Does that make me strange. I don't think so.
They are quite absurd animals, but very kind and clever. Well, some are. Mine is. Anyway, I thought I looked quite good in this one. Very retro! Which, I kind of old, so I retro cat, make sense. Not sixties old, but I turn 14 this year. That pretty old for a cat.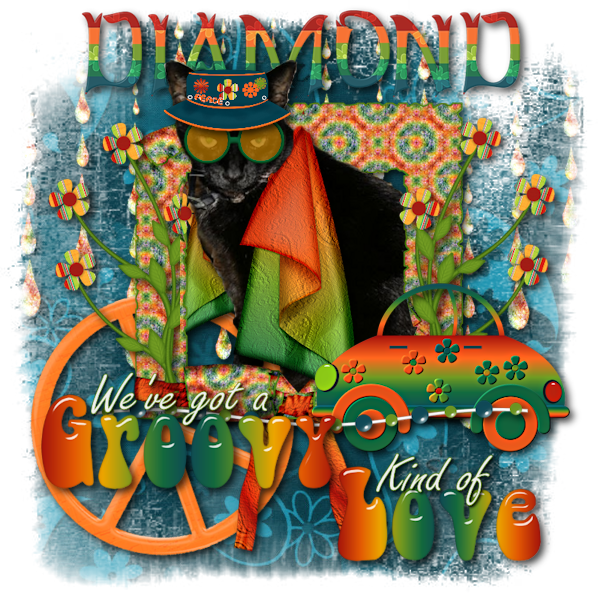 This one, very colorful. Feel like I in episode of Mod Squad. All I need now, some go-go boots!
Anyway, hope you have a Groovylicious time viewing our Caturday Arts. Remember to visit all the rest of the blog on this blog hop, just click on graphic below to go to line up. Beside, Athena look lovely in her art today, so you will want to see.
Now, let see if I do this right: Peace out, Baby!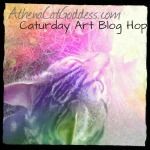 Artwork ©Digicats (& Dogs)