Fluffy Buddy host Facebook pirate party so I round up my crew and head over on the Diamond Cutter. First I make ostentatious entry to the party by firing off cannons to mark my arrival. That is first rule of being a pirate, always fire guns and attack first, ask questions later.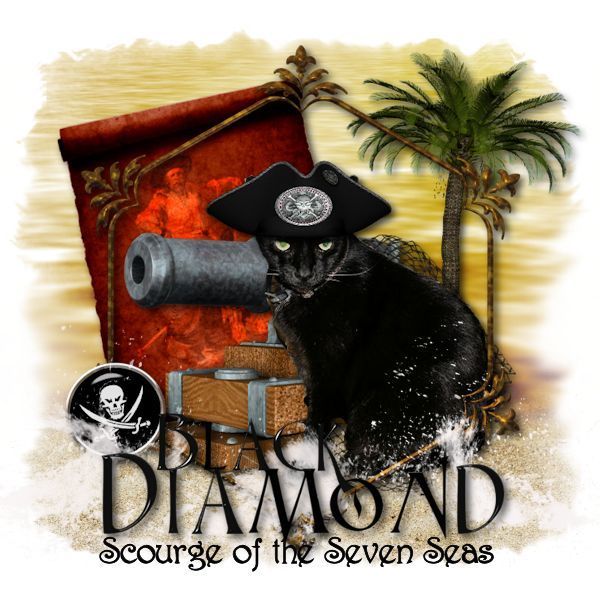 After we parlay, we then get down to fun and games. We discover that my pirate name is "Gristle Felonious" and that I am most like real life pirate Blackbeard, the most feared pirate on the sea! Of course, this please me, because I am very serious about the pirate stuff.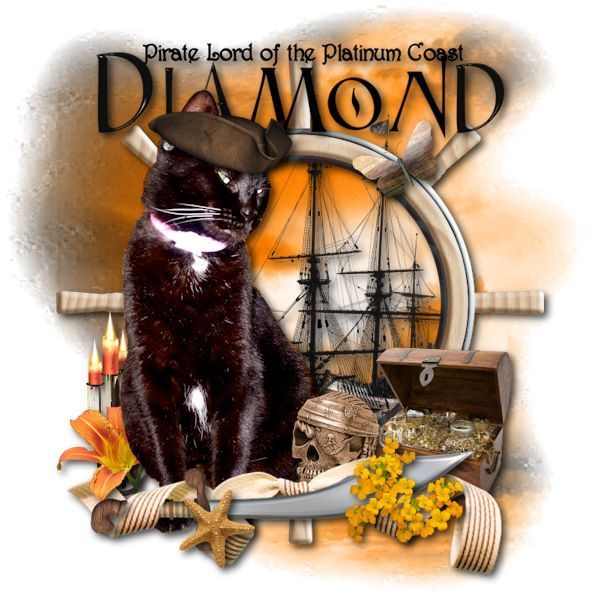 But no matter how much fun you have, a captain's work is never done. Having plundered the island for food and tracked down the buried treasure, I must now determine treasure shares for my crew. Each man get one share, although as Captain, I get two shares. My first mate get 1 1/2 shares and my gunner get 1 1/4 share.
Tabby bro-fur
get left over overs, since he only bilge rat.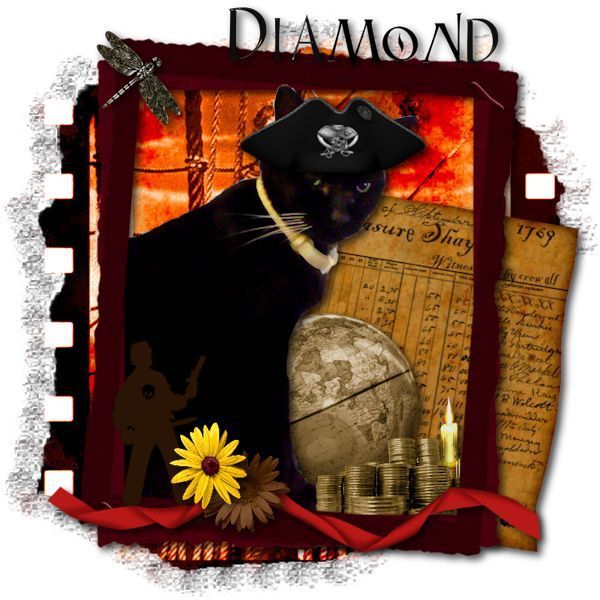 It was great fun, but now the Diamond Cutter must head off on our next great adventure. But do not despair! There is lots more great art for you to check out on this Caturday Art Blog Hop which is hosted by Athena Cat Goddess.