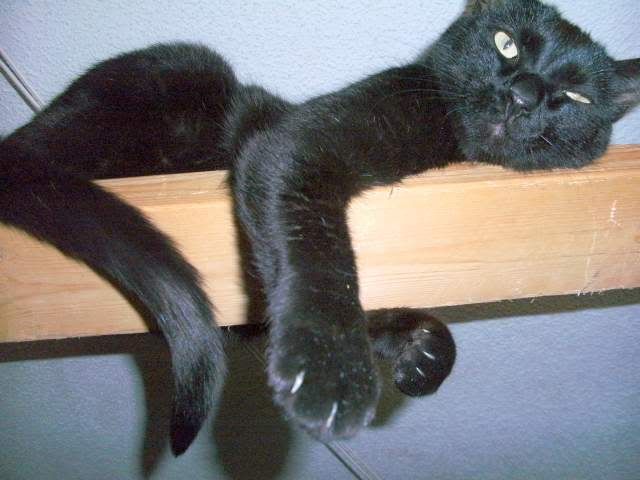 Is one of my agrivateded type days today.
I gets 'up dere' and I attacks everbodies
what comes unner myselve.
I gets like, "Where I gonna hide from da blinky box?"
Wuz no rooms in dis hidey place.
Is NOT safe dis place.
We kitties jus hides our shiney toys and
da stuffs we 'borries' from da beans.
Mos times I jus plopps chere wif da Large One.
If I luckies I gets ta sleeps before he start wif da blinky box.
One Day! One Day!
I pounce, I snitch, and I hides dat blinky box
unner da big blankie da beans has on da fun room floors.
Maybe da Large One steps on it afore he finds it.
Maybe! I kin hopes!