My bean not understand why I like to climb Kissy Mouse Tree. Well, it just my pantherish nature coming out. This is not a house panther - it a real panther (his name is Dozer) and he like to climb his Kissy Mouse tree too!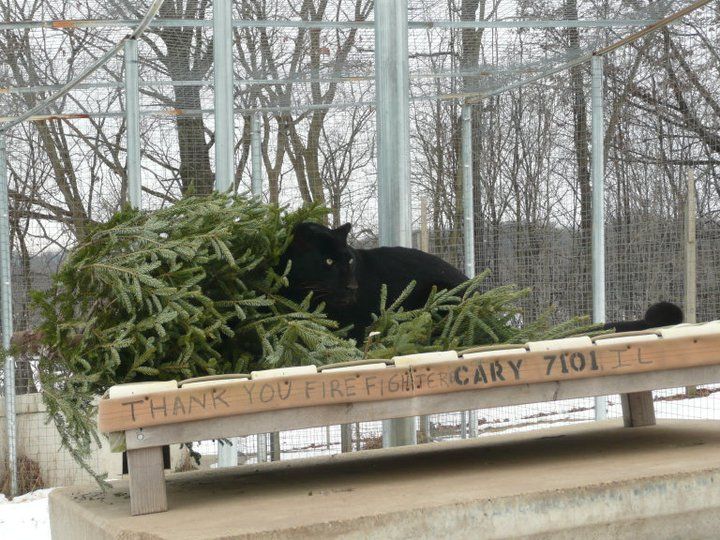 To find out more about the Wisconsin Big Cat Rescue & Education Center, click
HERE
.
To see more pictures of Dozer and the other cats with their Christmas Trees, visit them on Facebook
HERE
.