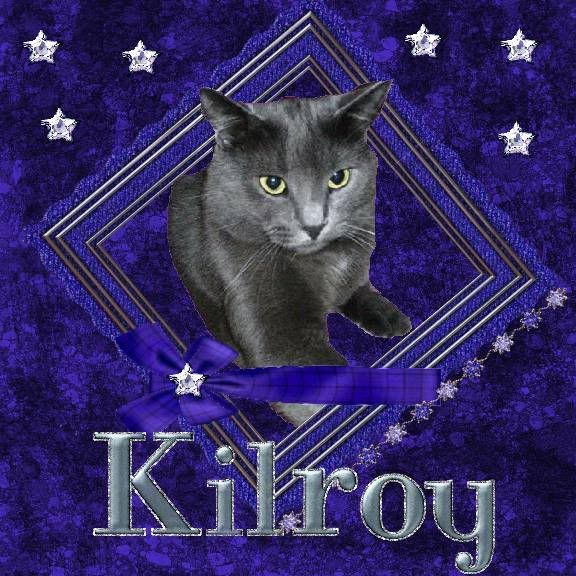 Today's special guest in
Kilroy the Love Beastie
.
I have been very busy with rushes for this week's T-13, but wait until you see what I have in store for you tomorrow at
Castle Diamond
.
However, I couple of items of order...
Please go over to
Cory Cat Talks
and welcome in Cory, a House Panther who lives with her woofie Grete, her Mom Ellie, her sisfurs Jonesie, Cecilia, Ginger and Bennette, and her brofur Madison. Madison is a blue tuxi panther, I think.
Anyway, if you not done so already, stop by her bloggie and welcome her to Cat Blogosphere.
Also, I am hosting
Bad Kitty Cats Festival of Chaos
this weekend. This my first BKCFC so of course, I'd like to drum up lots of submissions, make it very successful.
You can
submit your post here
of via e-mail to festivalchaos-at-gmail-dot-com.
The
Carnival of Cats
will be hosted here at House Panthers on November 9th. I hope that I can count on you, my fellow House Panthers, to help make that a big success.
That's it. Please forgive me as I must get back to the editing room to finish up preparations for T-13: Scary Movie Monsters.