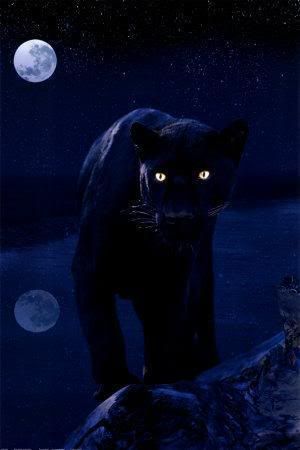 Little Isis and I watched

MonsterQuest

on The History Channel last night - and the subject was the

Black Beast Of Exmoor

. A big black cat has been seen numerous times in Exmoor, in southwestern England. One theory is that some black jaguars or leopards escaped sometime in the past from a circus or private collector, and have suvived to sustain a small population in the wilds of England (there have been sightings of cubs). Video looks like a black panther to me!
Considering here in southwestern Michigan the Department Of Natural Resources denies there are any mountain lions in the area, in spite of numerous sightings and forensic evidence, I tend to believe the eyes and cameras of the people of the Exmoor area.
What do you think - could there be a large cat in a populated rural area in England?