Most days I am a pretty good kitty cat, but today I am mad enough to become Brimstone, Demon Cat from Hell.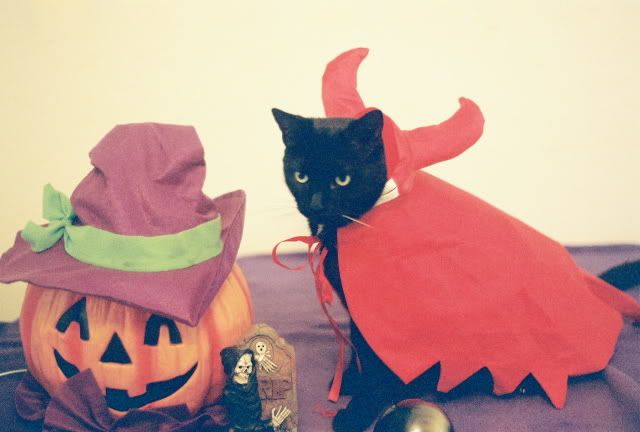 My Bean has been under a human V-E-Ts care for when she has problems with Mr. Arthur Itis. I do not like this Mr. Arthur Itis guy and neither does Bean and if I ever catch him attacking her, I will rip his head off. But he always attacks when I can't see.
So she gets pain medication for these attacks. Well, for the last few months, the rotten nurse over at the doctors office as been making it really hard for her to get the same pain medication she's been on for over a year.
This weekend, Mr. Arthur Itis attacked her hard, but she has no pain medication because this nurse has been yanking her chain.
If I every find this nurse, I am going to claw her eyes out and put her in a lot of pain. Unfortunately, I do not think she lives near by and I never leave the neighborhood.
She is going to see the doctor on Thursday and is going to talk to him about this mean nurse of his who is in league with Mr. Arthur Itis, but it is still wrong that she must be in a lot of pain until then.
I hope you have had a better weekend than the one my bean has suffered through, and I hope your Midnight Monday is just wonderful!
Post YOUR Midnight Monday here at House Panthers, or a leave a link below...